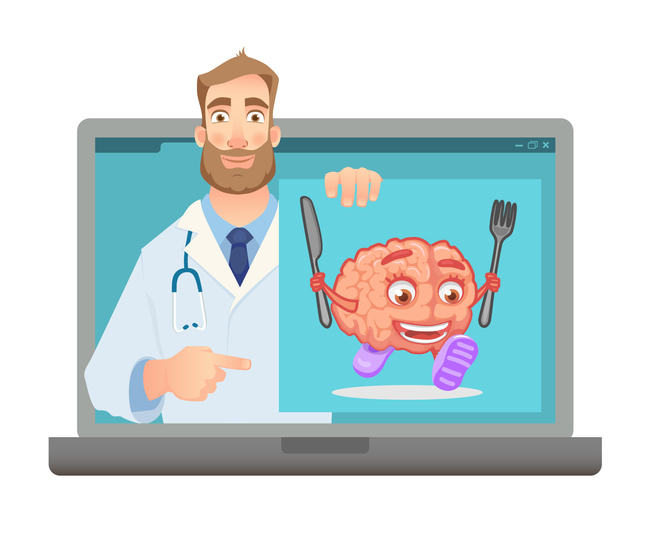 The coronavirus pandemic required all of us to become a little more technologically savvy. And although some of the changes have been uncomfortable at times, many of them proved so beneficial that they are now here to stay. Telehealth, for example, has changed countless lives for the better by enabling patients to access quality health care remotely. And it's not just chronic health conditions that benefit from telemedicine. Recent studies show that telemedicine is also effective for weight loss.
Telemedicine for weight loss
Telemedicine for weight loss is a doctor-supported weight loss program that takes place virtually. Most people who struggle to lose weight know the simple formula ("burn more calories than you consume") but have trouble incorporating healthy choices into their daily lives. A successful weight loss program will promote and support safe, sustainable calorie reduction through:
Healthy food substitutions
Portion control
Healthy food selection and preparation
Mindful eating
Relapse prevention
Problem solving
Strategies for self-monitoring in order to achieve and sustain weight loss
Some weight-loss apps are designed to provide support in these areas, and while they can be helpful, many people find them ineffective because they lack some essential components that telemedicine provides.
The 4 essential components of telemedicine for weight loss
The 4 components that make telemedicine particularly effective for weight loss include:
Doctor to safely prescribe medication
Telemedicine allows a doctor or other medical practitioner to evaluate, diagnose, and treat you remotely. When you have a doctor prescribing your weight loss medication and monitoring your progress, you're much more likely to lose the weight in a way that's safe and sustainable.
Digital/remote monitoring
Telemedicine can provide doctors with real-time access to data from your fitness trackers, calorie counters, and smart scales, allowing them to track trends, observe and analyze any weight gain or loss, and make adjustments to your weight loss program as needed.
Feedback
The direct feedback you receive from your doctor is an important part of learning how to make the necessary lifestyle changes that will result in long-term, sustainable weight loss. This feedback might be the doctor's response to a conversation or to data collected from your trackers. Depending on the situation, the feedback might involve:
Analyzing heart rate and movement to help determine exercise safety in real time
Celebrating your weight-loss milestone
Adjusting your weight loss medication dosage to help you sleep better
Studies have shown that continuously available, personalized, and actionable feedback connected to a specific behavior objective, such as maintaining a low-calorie diet, can significantly impact the outcome of the behavior change.
On-line support
Different telemedicine programs for weight loss work differently. Some involve peer groups that meet at a given time, while others allow participants to access and process content in their own time. Some are meant to foster community, while others provide 24-hour doctor support. With telemedicine, online support is easily accessible and always available, from videos to reminders to doctor chats and group forums with others who are also on their weight loss journeys.
If you're ready to shed those unwanted pounds, there's no reason to wait. The 10x Diet telemedicine weight loss program makes losing weight easier, more convenient, and more effective than ever.
For a slimmer, sexier 2023, join the 10x Diet Weight Loss telemedicine program today!
10x Weight Loss Program members receive safe and effective doctor-prescribed weight loss medication to prevent hunger so they eat less but feel satisfied. Participants also get access to easy-to-understand dietary guidelines, simple formulas for reading food labels, daily text or email notifications to support their healthy choices, and full-time online support from 10x medical staff. The 10x Weight Loss Program makes it easy to incorporate healthy changes into your busy life so you can lose weight, keep it off, and love the way you look and feel.